Tobias Köhler
Patent Attorney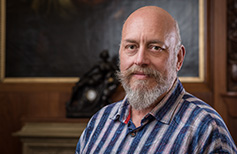 Dipl.-Ing.
Patent Attorney
Accredited professional representative in front of the European Patent Office and the European Union Intellectual Property Office as well as the German Patent Office
Studied mechanical engineering at the engineering school for mechanical engineering in Leipzig
Postgraduate studies in intellectual property law at the Humboldt University in Berlin
Engineering work in mechanical engineering
Engineering work in the field of communications electronics
Intellectual property rights work in the field of construction
Head of the Intellectual Property Office of the Bauakademie
Patent attorney since 1993
Particular professional experience in the development, acquisition and defense of national and international patents, utility models, trademarks and designs
Chairman of the Saxon Patent Attorneys Association 1998-2003
Entry as a partner at WEIDNER STERN JESCHKE on October 1st, 2022.
We are happy to be at your disposal in our 4 locations.
Location: Erfurt
Location: Bremen
Location: Berlin
Location: Osterholz-Scharmbeck